---
Home » HoloPrism
Item Detail
---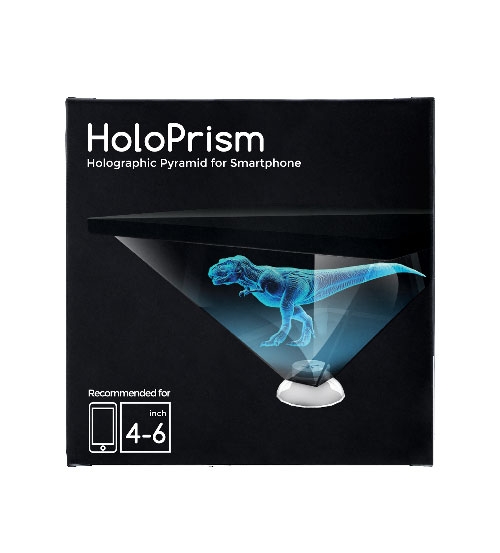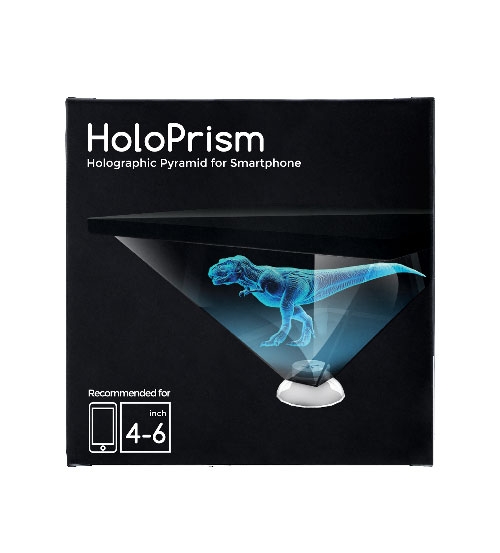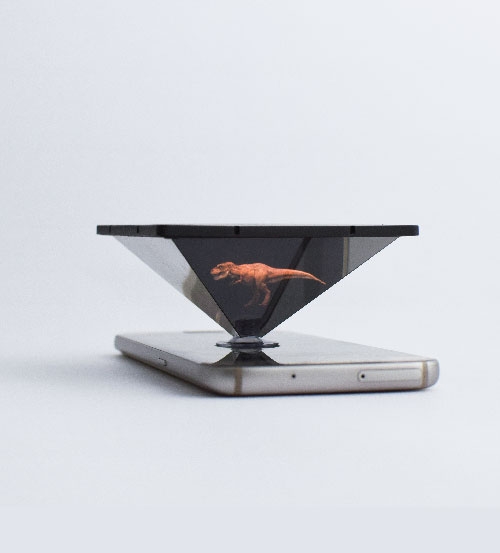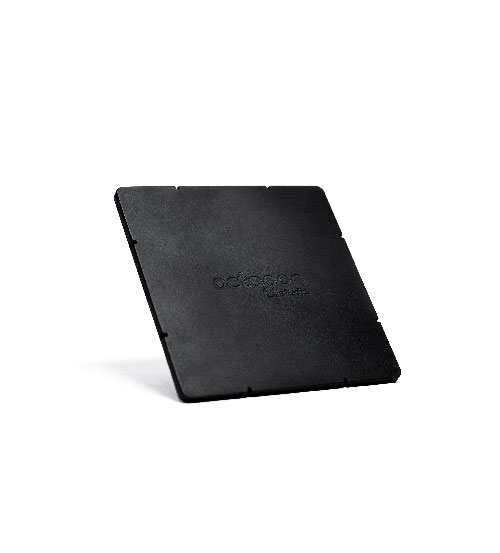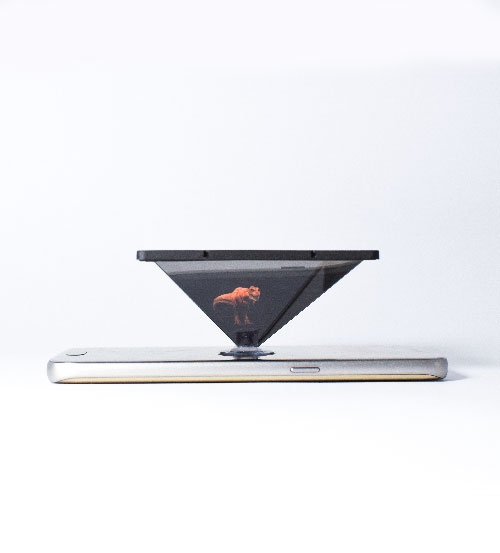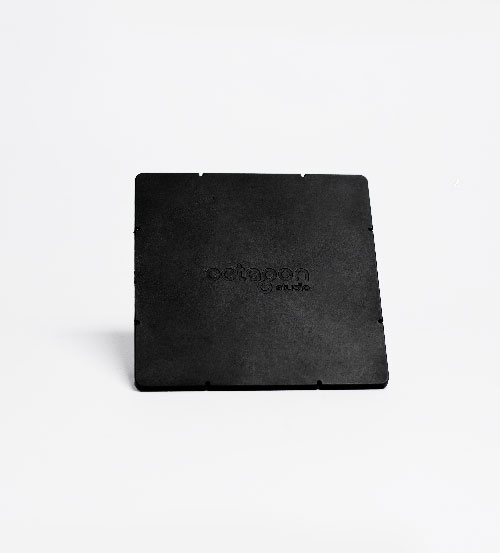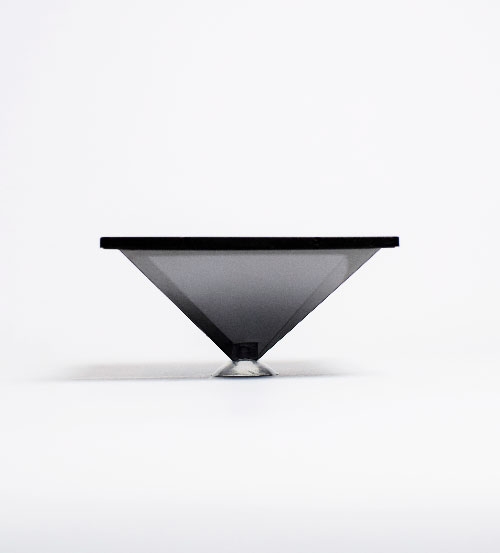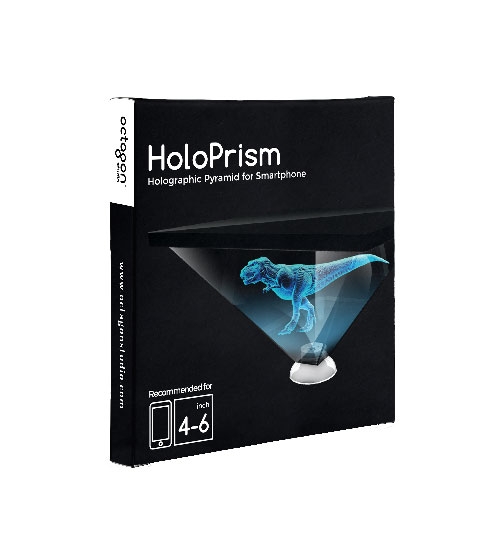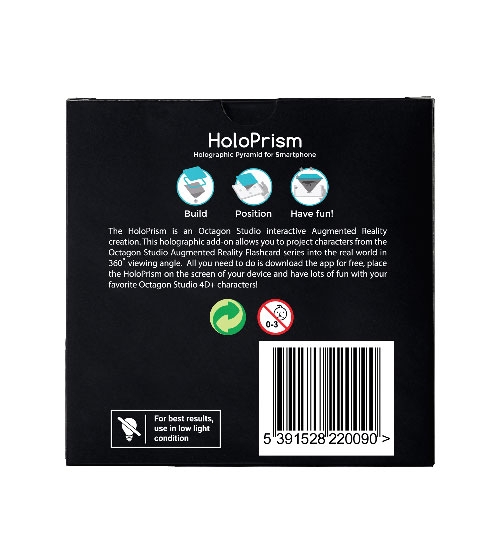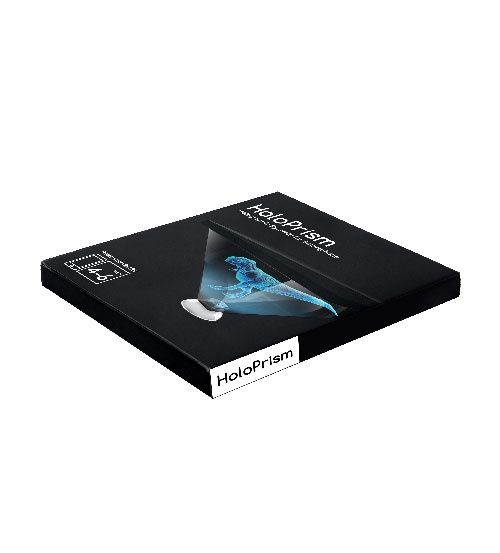 Description
---
HoloPrism is an Octagon Studio interactive Augmented Reality creation. This holographic projector allows the user to project the characters on Octagon Studio Augmented Reality Flashcard series into the real world in 360 degree viewing angles. You can summon the animals, dinosaurs, and space objects from Octagon Animal 4D+, Dinosaur 4D+, and Space 4D+ apps to the real life!
All you have to do is download Dinosaur 4D+, Animal 4D+, and Space 4D+ apps, get the cards, activate the Holo Mode, and Voila! they are all your new pets now!
---
---
How to Use:
Assemble the HoloPrism.
Go to either Dinosaur 4D+, Animal 4D+, or Space 4D+ apps.
Select Holo Mode on menu.
Place the HoloPrism in the middle of your smartphone's screen.
Have fun!

How to Assemble:
Unfold the screen into the shape of pyramid.
Detach the frame from the base of the pyramid.
Position the parts as pictured on the manual.
Assemble the parts by locking the screen into the base and by putting the frame in place.
Insert the suction cup into the opening located on the bottom.

A Set of Octagon HoloPrism includes:
A transparent pyramid.
A square pyramid base.
A locking frame.
A suction cup.

Compatible for Smartphone with 4 - 6 inch of display screen.

For best result, use in low light condition.
---
CUSTOMER SERVICE
WHATSAPP : +62 81224405656